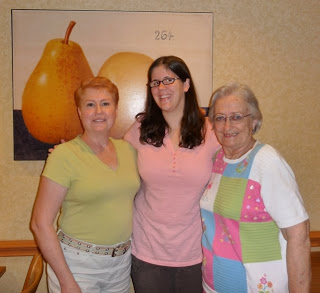 Ok, so ACFW didn't start today, but I left today and that's what counts!
Today marks the first day of my official first blog series. I am going to attempt to blog each day about the conference and all the goings on, as well as post pictures.
Unfortunately, I've run into my first hiccup!
I FORGOT MY CAMERA! I brought it with but when I got to Esther's house and picked up her car, I left it in my trunk.
I am more than slightly irritated but am getting over it.
Thankfully Joan has her camera with so we'll still have pictures!
So, without further ado, here is our day.
It all started about 3:30 this morning with I woke up to a Lacy in my bed. I was unable to get back to sleep, and had no problem getting up at 4:30 as planned.
I left at 5, stopped at walmart (must get snacks for trip and bought sweater because I forgot mine in the dad gum stupid dryer!!)
Arrived at Esther's at 6.
Left Joan's at about 7.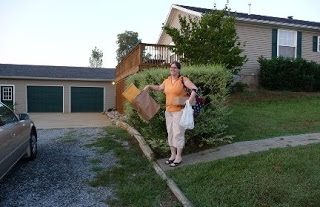 (krista loading some of Joan's things)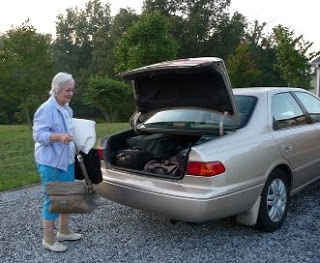 (Esther wondering how we are going to fit all of our junk.. er.. wonderful luggage!)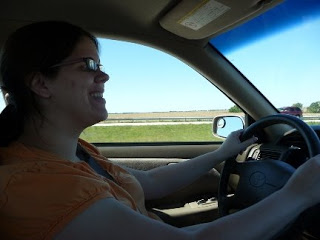 We made really good time and are overnighting just North of Madison Wisconsin. We all took turns driving , Joan took the morning, I drove for 3 hours in the afternoon and Esther for 3 hours
(not the greatest picture of Krista driving… thanks a lot Joan!)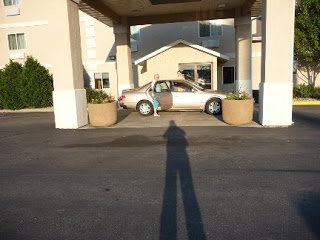 We checked into the Holiday Inn Express at about 6:00.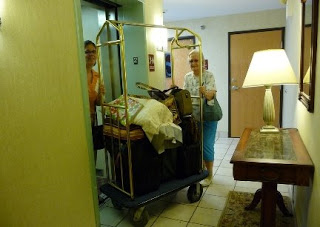 Krista and Esther playing bellhops… (or bellhoppesses??)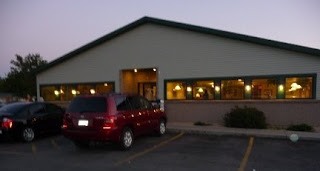 Once there, we grabbed a cookie from the front desk and went to the DeForest Family Resturant for dinner. (Yes, I know we ate a cookie BEFORE dinner, but… WE'RE ON A VACATION! Kinda… we deserved it!)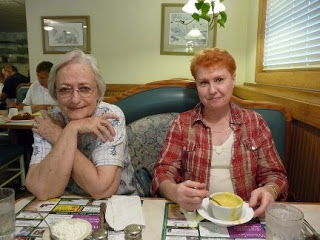 Joan and Esther ate cottage cheese and cheesy (VERY cheesy, we are in Wisconsin ya know!) broccoli soup!!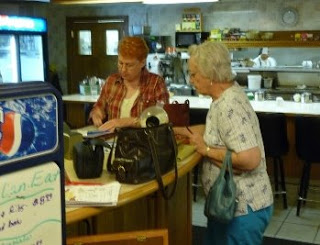 Joan and Esther were also good and paid for their meal (I was too… I'm not a theif! just not pictured… *grin*)
We decided to for go the yummy dessert at the resturant… it sound just a little too rich for our cholesterol-clogged arteries.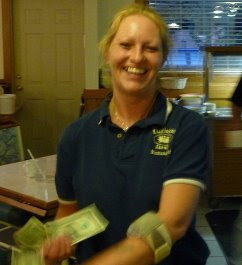 The waitress was nice and friendly and thought it interesting that we were writers. (and gave me permission to blog her picture, wasn't that nice??)
(Side note, they were a little busy, so Esther and I bussed our own table… what can we say, Nashvillians are resourceful!)
So, we are all now in our hotel room, each at our respective laptops, typing away, reading emails and just relaxing.
Tomorrow is the day! ACFW starts!!!!! Please pray for us safe travels and that Esther and I kick booty with our pitches:-)